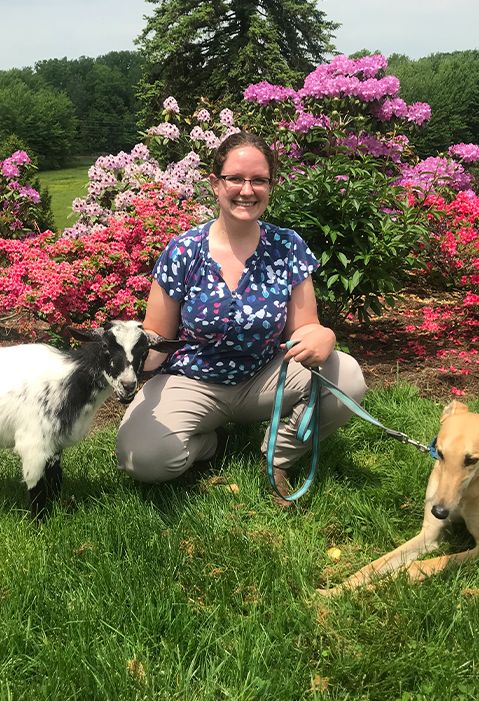 My name is Dr. Melanie Richards. I am an Ashtabula native who graduated from Edgewood High School. During high school, I started shadowing at Country Doctor as part of the Ashtabula Education Service Center Mentorship Experience. I guess they liked me here, because they kept me around. I worked as an assistant through undergrad and veterinary school. In between I earned my bachelor's degree in Biology and Chemistry form Lake Erie College. I was also president of IDA (our dressage riding team) and a tutor for Organic Chemistry. After graduating from The Ohio State University 8 long years later, I came back to work here as an associate veterinarian. I am fortunate to work in all four of our fantastic clinics with all of our amazing team members.
My passion for veterinary medicine comes from the opportunity to serve the human animal bond. I love seeing patients through all their life stages from the first puppy visit through their golden years. I have a particular interest in surgery, nutrition, internal medicine, cardiology, and neurology. But my favorite appointments are still new puppy and kitten visits.
Outside of work, I'm kept busy running my small hobby farm milking (and spoiling) my small herd of ADGA lamanchas and Nigerian dwarf goats. I also have two senior horses, Bud and Diana, who have been with me since I was in 4-H. I am an active volunteer with Ashtabula County 4-H and Greyhound Adoption of Ohio. I also enjoy hiking and running with my greyhound, Arthur.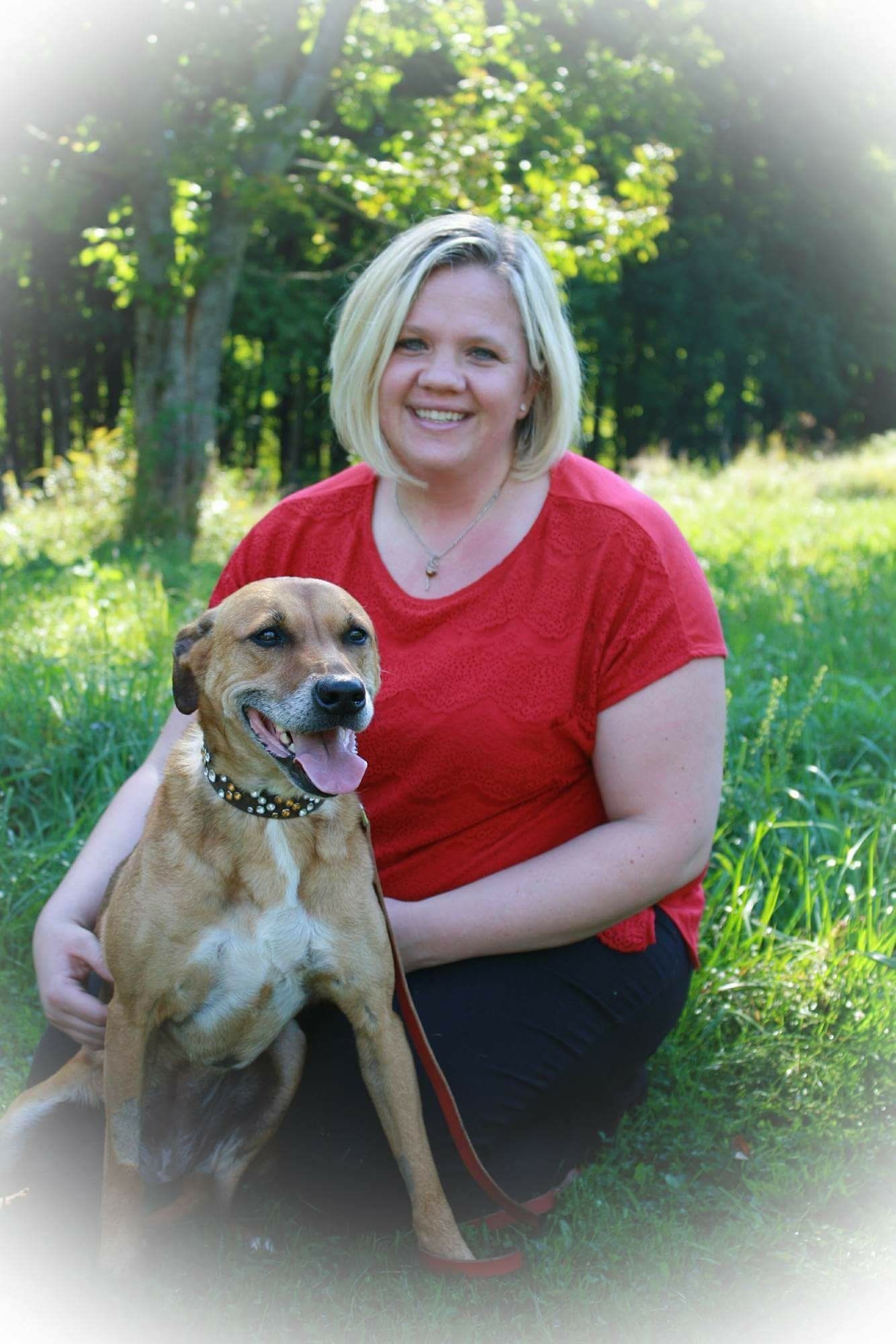 Hi, I am Dr. Hall and I have been practicing veterinary medicine for 7 years now. Being a veterinarian has been a lifelong goal for me as I grew up on our family horse farm in rural Pennsylvania and participated in 4-H, Morgan Youth and showed and rode Morgans competitively which gave me many interactions with veterinarians while attending to sick or wounded animals. After graduating high school I attended Lake Erie College where I obtained my BS in biology while playing basketball and riding on the IHSA team. My next journey after Lake Erie was most exciting when I traveled down to live on the island of St Kitts and attend vet school at Ross University for 3 years. After returning to the states I completed my clinical year at Oklahoma State before returning locally to Akron, Ohio to practice veterinary medicine.
After being gone from the area for 10 years of schooling, I learned the importance of real friendship and family after I returned home. I have a family of seven, two daughters, Anjolene (3 yrs old) and Emma (8 months), my husband, Adam and our three rescue dogs. "Mia" is a 10 year old "Coconut Retriever" who was born under my roommate's bed in vet school in St. Kitts. "Stella" is a 4 year old Pit Bull whose mother died giving birth and she was close to death when her owners could no longer care for her. "Dutch" is a 1 year old American Bull-Pit mix that came from the streets of downtown Cleveland.
Veterinary medicine has given me a passion for nutrition, preventative care and blending therapeutic essential oils with modern medicine to bring my patients the best in overall health care. Being able to utilize essential oils on myself, my family and my pets has allowed me the chance to broaden my knowledge and experience and pass that knowledge along to my clients. I love the challenge of solving difficult or complex cases to help those without a "voice" to be heard.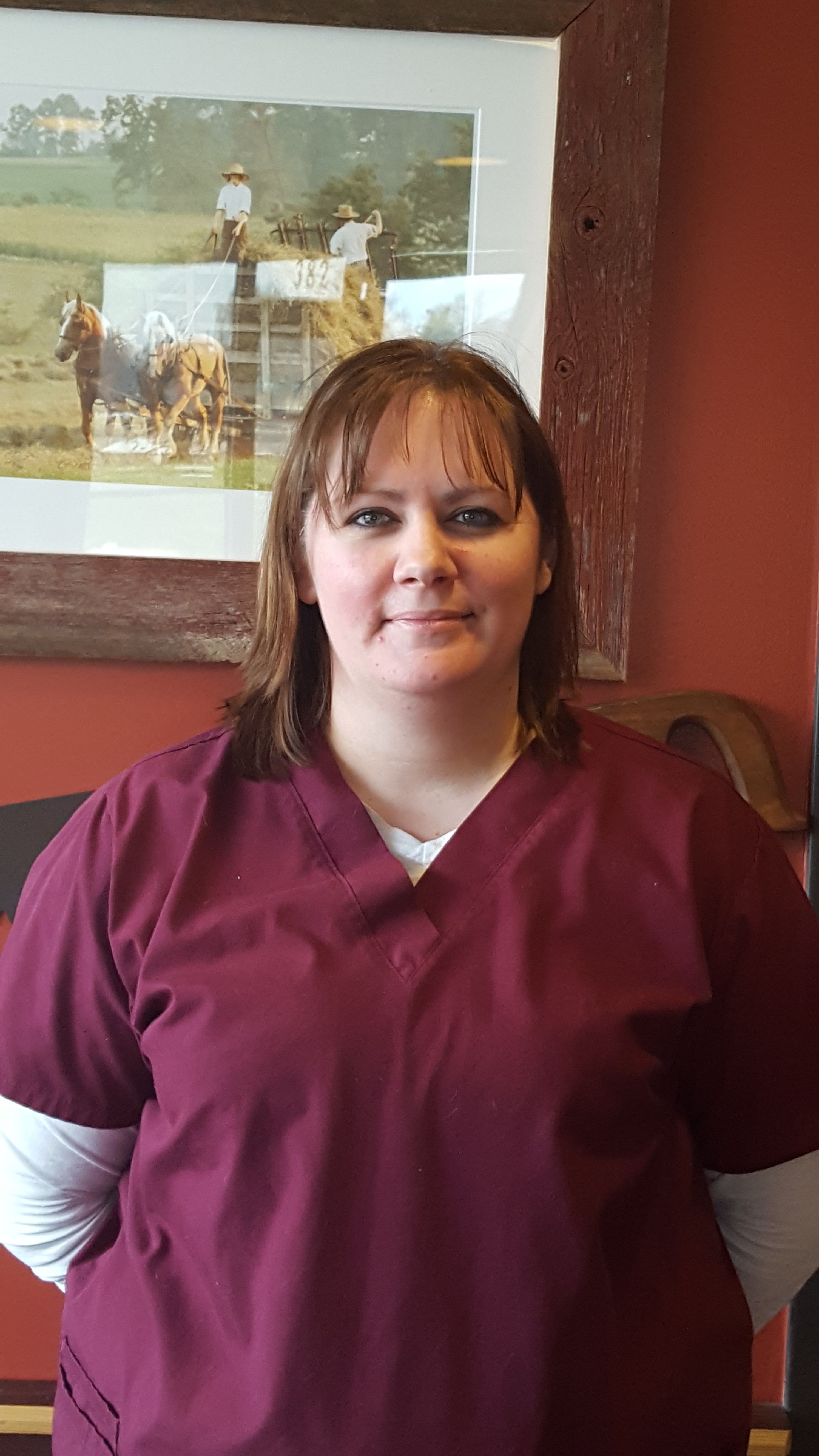 Hello, I'm Jaime and I am very happy to be a part of the Country Doctor family. I am a lifelong resident of Ashtabula County. Growing up on a hog and beef farm and being active in 4-H and FFA helped me to develop a passion for working with animals. I have been involved in the animal industry ever since.
Currently, my husband, Christopher and I own and operate a grain farm. We have two wonderful daughters, Alyssa and Zoey, who keep us very busy. Along with our two dogs, four cats, and a horse named Joe, we lead a very busy life. When I do have some free time I compete in agility with my Border Collie, Kal. I can also be found volunteering with the 4-H program in our county.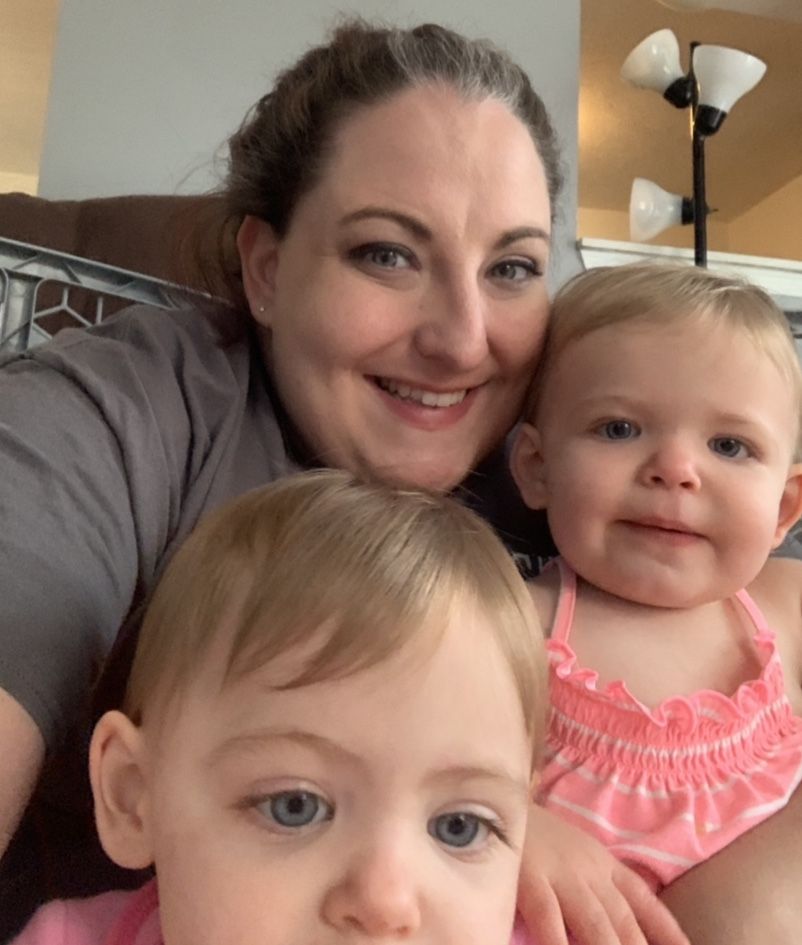 Hello! My name is Erin, I've been with the Country Doctor team through Conneaut Creek Veterinary Clinic since May 2019. I have worked in the veterinary / animal field for the past 17 years. I was always that kid bringing home frogs and snakes to my mother's dismay. Now I am bringing home snakes, peacocks, hawks and cats home to my husband's dismay.
I have worked with large animals, small , pocket pets and even some exotics. My favorite was a bald eagle brought in to a hospital from a wild like rehab.
I live in Madison with my amazing and understanding husband, Craig and our miracle twins Liv and Kenzie
Currently I am the mom of a Golden retriever named Clancey, 4 kitties: Bubba O'riley; Abby Normal, Mello Yellow and Winchester (Winnie for short). I have raised chickens for the past 10 years and turkeys for the past 5 years. I also have dabbled in the saltwater fish tank hobby.
In my spare time I love to read, enjoy binging Netflix and am a happy little beekeeper! I love to cook and make treats for both humans and the animals in my life. As a native of Ohio, I love watching the Indians play and enjoy spending time with my family.
I am so happy to be apart of such an amazing team and look forward to helping you with your furry family member. My goal is to make you feel like family.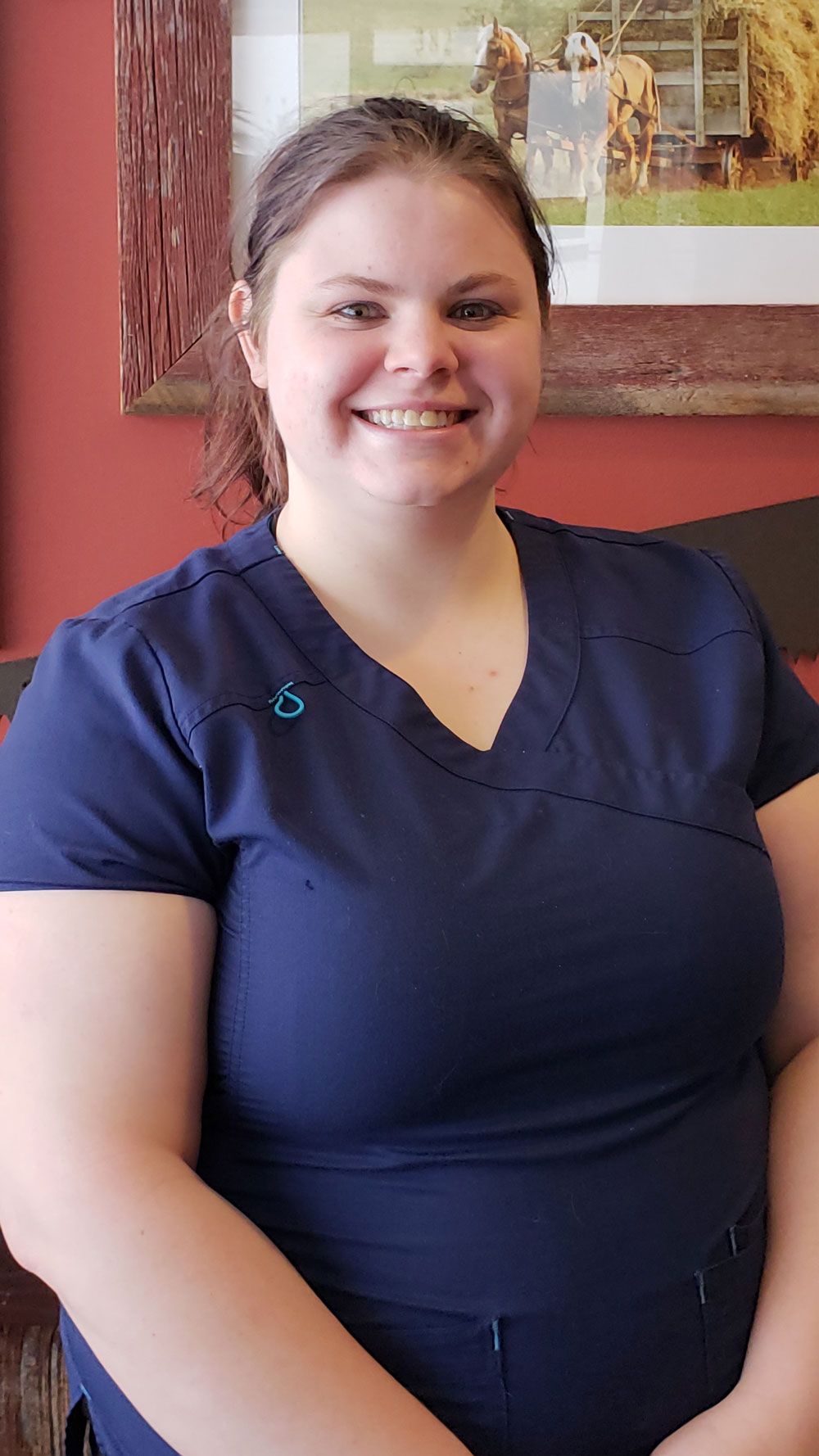 Hello, I'm Becca. I live with my son down in Andover where I've lived for my whole life. I've had an assortment of animals all my life including a miniature horse, parakeets, iguanas, and dwarf hamsters. Right now I only have a dog and turtle but look forward to rebuilding my "mini-zoo" as my family likes to call my collection of pets. I grew up helping with the milking cows and always being the person taking care of animals ever since I was little. It has been a great journey to get to turn my love for caring for animals into a profession. I went to Vet Tech Institute in Pittsburgh and have been working in the field for 3 years. I look forward to getting to take my VTNE and continuing to learn from everyone here.
My name is Wendy Minarik. I have been in the veterinary business for 22 yrs and have enjoyed every minute of it. My passion is to educate clients on weight loss and behavioral issues. I love the small veterinary clinic and family atmosphere. In my spare time I enjoy spending time with my boyfriend, daughters and grandchildren. I also have some pets of my own. I have 5 ferrets, 2 cats named Puppy Cat and Monster, Ducks and chickens. As well as a English Springer Spaniel named Briggs. I also enjoy many outdoor activities such as hiking, running, gardening and camping.