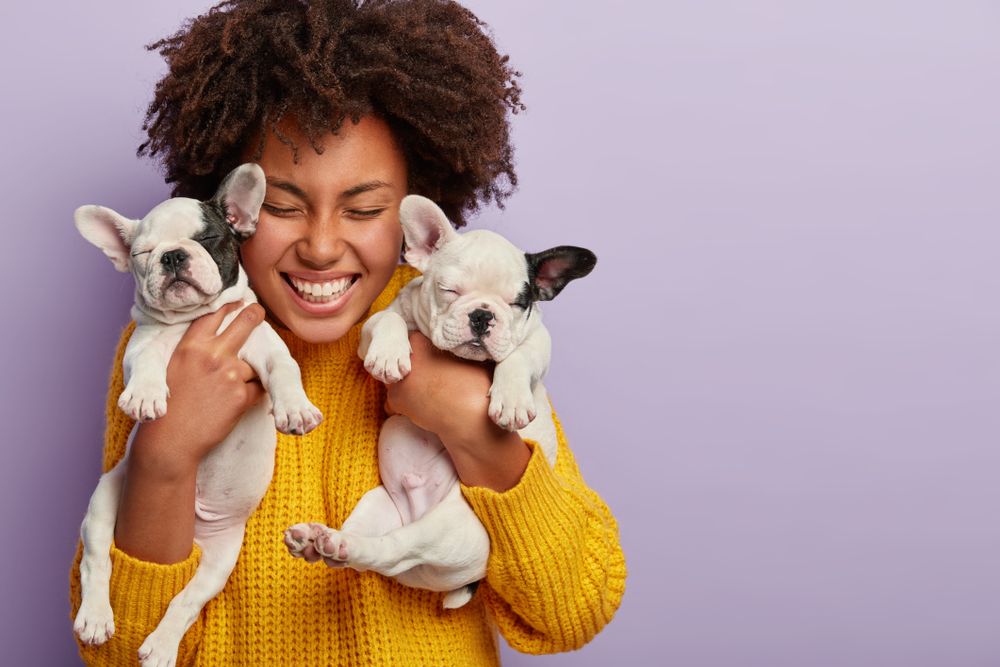 Owning any sort of animal is a huge responsibility, but becoming the human of a puppy or kitten is renowned for being hard work. Raising a young pet is a lot like having a human infant, and you will need to assume the role of a parent – ensuring that your furbaby has everything that they need to grow into a strong, healthy and happy adult cat or dog. If you haven't owned a puppy or kitten before, it can be a daunting prospect. Fortunately, our team is on hand to support you every step of the way.
We understand just how important the first few years of an animal's life is, and our puppy and kitten care service is designed specifically with this aspect of your pet's development in mind.



Our Puppy and Kitten Care Service
Every pet that we see is unique and as such, our puppy and kitten care services are tailored to the individual requirements of each furbaby in our care. However, most animals need and will receive the following core services:
Registration visit and base wellness assessment
It is advisable to bring your puppy or kitten into our offices for an initial visit fairly soon after you bring them home. Not only can we register your pet with our practice, but we can carry out a base wellness assessment. This will ensure that your pet has come to you healthy and enables us to create a starting point from which we can track your pet's future health and wellbeing. This is vital since by recording certain information like weight, we can compare future results, allowing us to build up a complete picture of your pet that lets us see that they are growing and developing well. These results can also be used to spot developing problems early so that they can be addressed before they have a significant impact on your pet's health.
Vaccination program
Vaccinations are a crucial part of your pet's care irrespective of their age. Vaccinations are the best way to protect your furbaby against many of the diseases that could pose a threat to their health and they have saved the lives of millions of animals worldwide. Each works for a set period of time before a further dose is required. However, when your pet is still an infant, it is necessary to build up their immunity more slowly by providing multiple smaller doses of each vaccine without a small time period. It is usually recommended that you prevent your furbaby from socializing with other animals until their first series of vaccinations is complete.
Vaccination schedules can vary a little between different animals, so it is important that you follow the schedule that we create specifically for your pet. Being late with vaccinations could leave your pet vulnerable to disease. Typically, puppies have their routine vaccinations at 6, 9, 12 and 16 weeks of age, whilst kittens tend to have theirs at 8, 11 and 14 weeks.
Other preventatives
Whilst vaccinations will protect your pet against many diseases, there are other preventatives required for some other varieties of problems. These include parasites such as fleas, ticks, and worms. Not only are these unpleasant for your pet to experience, but they can also have serious repercussions for their health, with heartworms, in particular, being deadly. Fortunately, there are many different preventative products to choose from that, when administered properly, can keep your pet safe. These come in a variety of forms, including collars, spot-on medications, oral medications, and topical treatments. A few are even available as an injection. Our expert veterinary team will be able to advise you which are most suitable for your pet and will work out a schedule of preventative care that will help keep your furbaby protected at all times.
If you would like more advice or support on any aspect of puppy or kitten care, our experienced veterinary team would be delighted to help you. Please contact Conneaut Creek Veterinary Clinic in Conneaut, OH with your query, or to schedule an appointment for your furbaby.