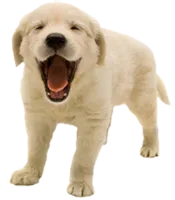 In your search for a veterinary facility, we believe you should expect high quality care as well as great service. Our goal has been to assemble a veterinary health care team committed to providing exceptional client service and veterinary health care. Our commitment to you is to continue to offer our world class service and a state of the art veterinary facility.
Your pet should be examined once a year for a wellness check-up, older pets should visit the veterinarian at least twice a year for check-ups. When bringing your pet to the clinic, please have all cats contained in a carrier and all dogs must be on a leash or in a carrier. If you are using a retractable leash, please remember to lock the leash so that your dog may not become tangled with other pets or clients. Bring in any medical history you have of your pet when you come in for your appointment.
During your pets' check-up, the doctor will perform a complete physical exam from head to tail and discuss their findings and recommendations with you. We will also complete annual bloodwork and administer any necessary vaccines.

In some circumstances, our doctors will refer you to a specialist who has advanced expertise in areas such as internal medicine, behavior, dermatology or surgery.
It's best to keep a journal of your pet's health throughout his or her life, including behavioral shifts. If you have something like this, share it with our team and if not, let us know everything that you think may be important.